Diamond Property merchants Launches new properties Along The Greater Eastern bypass.
Established in the year 2000, Diamond Property Merchants Ltd is an East African Company that has its dealings in the real estate industry.
In the recent past it's always been believed that for one to own property you have to be rich. Well we are here to remove that perception on people's mind and to inform you that we serve all types of classes. With as low as Shs 320,000 which is affordable, you are able to invest in a property from us.
We are specialists and experts in Strategic Land Investment. All our projects are well researched and thought into way before floating.
Our experienced team which has gained a lot of experience in this industry will guide you. Based on your property requirements. The properties we offer you are located in places with good security measures to give customers the peace they need. Our clients are often satisfied with our services.
We have launched new projects in one of the fastest developing residential areas. RUIRU-EAST, JUJA FARM.  this is because, we believe in communities.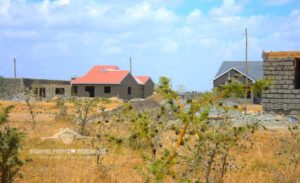 RUIRU EAST, JUJA FARM.
This is a constituency in Kiambu County. One of the few remaining areas in the county where land is affordable. Since the Year 2015, we have sold out 29 Phases around this area and because of the proximity to Nairobi City and Thika Town, many of the investors have already constructed homes and occupied.
On 10th November 2018, We launched New Phases in this area; Diamond Park Phase 30, 31, 32 and 33. This Phases are strategically Located at Mastore shopping center, Juja farm shopping center, Athi town and the Greater eastern Bypass.
THE GREATER EASTERN BYPASS
The Greater Eastern Bypass is a proposed road. Its part of the Nairobi City decongestion Program. The road connects from Mombasa Road and all the way to Kenol-Makuyu Road, passing through Lukenya Hills, Joska across Kangundo Road, Athi Town, cutting across Garissa Road past Thika Town.
This has seen DPM offer plots for sale along Kangundo road. Specifically at Joska and Kamulu, Named Ebenezer Gardens and Eden park respectively.
The projects are a gated community. Comprising of more than 60 plots each. Also has ready house plans
The bypass has caught much attention from early bird investors who have bought properties in this strategic points.
Communication from the Kiambu County Government has it that the Juja – Juja Farm road will be tarmacked. Starting the month of December 2018. This follows after a public post on Governor Waititu's Facebook post.
TITLE DEED ISSUANCE.
On Saturday 10th of November, Investors in the previous projects received their title deeds. This happened in a colorful event which was hosted live on NTV's famous Property Show. Mr George Mungai, a client who received his 3 Title Deeds on the material day, explained the unlimited possibilities  in investing in these properties. "I'm looking forward to invest in a Storey building, meant for hostels, following a hint that an established tertiary institution is setting up a campus next to this property."
The new phases cost between Kshs 470,000 and Kshs 900,000.
Diamond property merchants is giving Holiday Weekend get-away tickets.
"It's the festive season and our clients deserve a treat." said Mr Khiranga, The General Manager. The first 10 clients to make cash payments of 500K get a ticket automatically.
The future of property investment looking more positive. Diamond property merchants will remain a leader in the pack, providing strategic land investment solutions to Kenyans.